10 Things To Do in Nepal (besides trekking and climbing the world's tallest Mount Everest)
Friendly Disclaimer: Do this shit at your own risk. I am not liable/responsible for anyone's choices. These are just my experiences that has been life changing and enhanced my Nepal trip. Of course, use your own judgment and common sense. Safety first.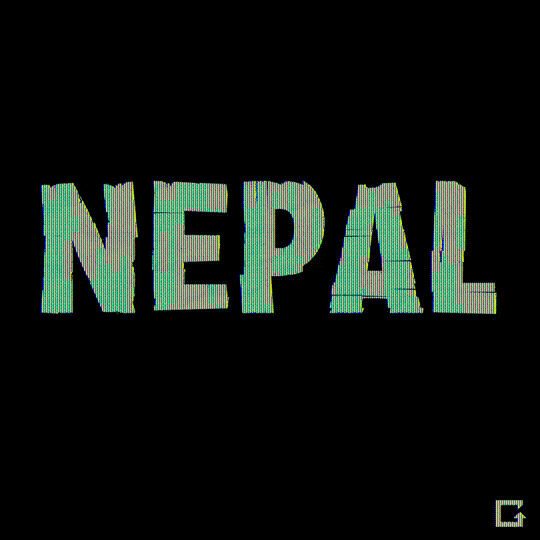 Nepal was one of the beautiful places I've ever visited. It is full of culture, delicious cuisine, and preserved history. Talk to the locals, dance with them. Nepal was a great place for me to slow down and enjoy life. I can't wait to visit again. I am excited for you to visit also!
1.) Join The Amazing Motor Rally Race from Kathmandu to Pokhara
This was by far the best thing I had experienced during my stay here. The Amazing Motor Rally Race was organized by Nepal Cancer Relief Society and sponsored by various companies including Turkish Airlines and Kathmandu Post, to raise cancer awareness. This well organized event can be found in the Kathmandu Post and the official Facebook page. Keep a look out for announcements because it doesn't happen all the time.
If you are lucky enough to participate in this race, it's recommended to let a local drive because there's this unspoken rule on driving and cutting each other off and merging (scary and sometimes very dangerous!). The objective of the race is to reach Pokhara not too early but not too late either. There's a calculated time of arrival. During the race, tasks are to be completed before the checkpoint. Each participant received meal tickets so breakfast, lunch, and dinner as well as breakfast for the following day were provided. After the race, follows a Gala event where complimentary drinks and appetizers are passed around. Participants get to stay in the luxurious Himalayan Front Hotel with incredible views of the mountain range. Now before you start budgeting, this all sounds hefty on the wallet but we paid $40 USD for the entire experience. The prizes that they give out for completed tasks covers more than the actual fee, its SO worth it if your car/team actually wins!
From Kathmandu to Pokhara is a 5 hour ride. Pack antibacterial hand wipes or hand sanitizers, maybe some toilet paper for the bathroom breaks. Some of us don't like to use the buckets of water they provide by the squatters.
The entire trip was like driving through a constant picturesque land, surrounded by enormous hills and river banks. Sitting on the right side in the car is the best spot. You're welcome. Once you reach Pokhara, the long ride will be a long lost memory. This place is LIT. So many cool restaurants and bars, places to hike, mediate, and many more to do. If you don't do anything else, Pokhara is the ONE obvious choice.
2.) Stay a few nights at Hotel Mystic Mountain in Nagakort
For all you love birds out there, this place is romantic. Wake up early for the sunrise. Brew some coffee (if you're a coffee snob like me, you'll be disappointed. Bring your own instant coffee with cream.) and sit right out side your room on your private balcony overlooking the valley. They have a beautiful bar with live music. All you can eat buffet for breakfast and dinner, I am unsure about lunch since we only stayed one night, which is why I recommend the few days. Ladies, bring outfits that you feel beautiful in because you are going to want to take a hundred selfies to get the view of the mountains. Pack your swimsuit, they have an infinity pool and a hot tub. Gather your yoga pants to do your morning yoga also! The customer service is superb and attentive. The rooms are very clean, beds are comfy and blankets are plush. You won't regret it.
3.) Try momos at Gangri's Sumai in Kathmandu
Nepalese has this dish called Momos. It's their traditional, mouth watering, juicy dumplings bursting with flavors. We tried momos almost at every place that offered; hands down Gangri's Sumai is THE BEST. Order the open momos in either pork, chicken, or buffalo meat. It comes with various sauces that hits your taste buds, it's literally a party in your mouth. After you've devoured your share of open momos, chill out with a latte. The best coffee I've had during my stay.
4.) Enjoy tea at Bhanjyang Village Lodge in Pokhara
You can trek, hike, or be a lazy ass like me and drive. Once you reach this hidden gem, walk up the stoned steps but be careful because its steep! At 5032 ft elevation, you will be at the second view point that overlooks the Himalayan mountains, like in your face if its not cloudy out. Then, order tea at their modern and chic tea house and listen to Mother Nature. Your soul will thank you.
5.) Paraglide!
No experience needed because there are so many tour guides and companies that are eager to ride the wind with you. If you're lucky, the clouds will clear to show you her majestic enormous mountains. Unfortunately, I didn't get that privilege. I can only tell you the part about waiting for the wind, running off a cliff and taking in the aerial view of Pokhara. Go ahead, live a little more and ask your guide to do some aerobics where they swing you 90 degrees, side to side.
6.) Visit Swayambhu AKA The Monkey Temple
​Whether you're religious or not. This temple is a must see. You can climb up the steep well built stairs or again be lazy like me and have a driver. Okay honestly, there were time constraints. It would've taken me close to an hour to complete the climb, depending on how fit you are, it could take less. Once you get past the entrance, you will be welcomed by monkeys chasing one another. Prayer flags delivers such a soothing hello. Climb again to the top for a view of Kathmandu Valley. ​​
7.) Go boating at Phewa or Begnas Lake
Phewa Lake is open for visitors to rent a boat. You'll have a guide who will paddle so take advantage and take in the scenery. Wear your personal floatation device because the canoe is rocky and old. Be careful though with your camera gear, I heard the wind can sometimes be strong enough to flip the boat. Scary AF but you gotta be prepared. Boat flipping didn't happen when we were there. Thankfully we enjoyed a peaceful ride, between beautiful hills and a magnificent sunset. This photo below was taken from a unique outdoor restaraunt called "The Crazy Gecko". Every party has their own private seating in the trees, right by the lake, up a hut, or the traditional stool and table seating right near the bar. When you're done with your meal, relax on one of the hammocks, swing on the tire, or just chill out on the intimate beachside.
At Begnas Lake, order your fresh whole fish first and then enjoy the canoe ride on the pristine lake. Unfortunately, they did not offer a personal floatation device and the boats were a little rockier here. But if boating isn't your thing, then just chill and take in the spectacular view of the hills and glistening water. Enjoy your fish and dahl baat right on the lake.
8.) Visit Thamel
Bring your bargaining skills and some Rupees because you are going to find something you love. This place is perfect to find that gift for a loved one back at home…or step up your game on your scarf collection.
There are so many things to look at even if you don't want to spend. Just being there with garlands of prayer flags, hanging out with the locals, drinking their Gorkha beer is more than enough. The people and the atmosphere is awesome. Night life is lit here too! Ladies, leave the heels and wear walking shoes!
9.) Get a massage
If you're like me, visiting from the United States, you are going to love the prices of their spa services. Making the time for yourself to unwind and indulge just makes your stay that much more relaxing. At most you'll spend 2 hours. Some of us wanted to enjoy the city more but this IS enjoying what the city has to offer. Get zen and stressed free.
10.) Mountain Flight
The Mountain Flight is a chance to take in the Himalayan Mountians without trekking. The views cannot compare but if you want to enjoy an aerial view, this is it! The total flight time is about a 45 minutes where the flight attendant shows the passengers the names of each mountain including the famous Mt. Everest! We booked our mountain flight and had to arrive at the airport around 6:30 AM and waited for 4 hours for clear weather. It was all worth it in the end.
If you visited any of these places, I want to hear about your experience! If there are other places that you recommend please comment below!
Want more photos of our trip?! Click the gallery.